Please use the venue links above to see the programme for a particular venue,
and the details of those managing stages This site will be continuously updated up until the festival kickoff,
so please keep checking back for updated information.

SPRINGBOARD 2017

26th 27th 28th May
acoustic-electric-eclectic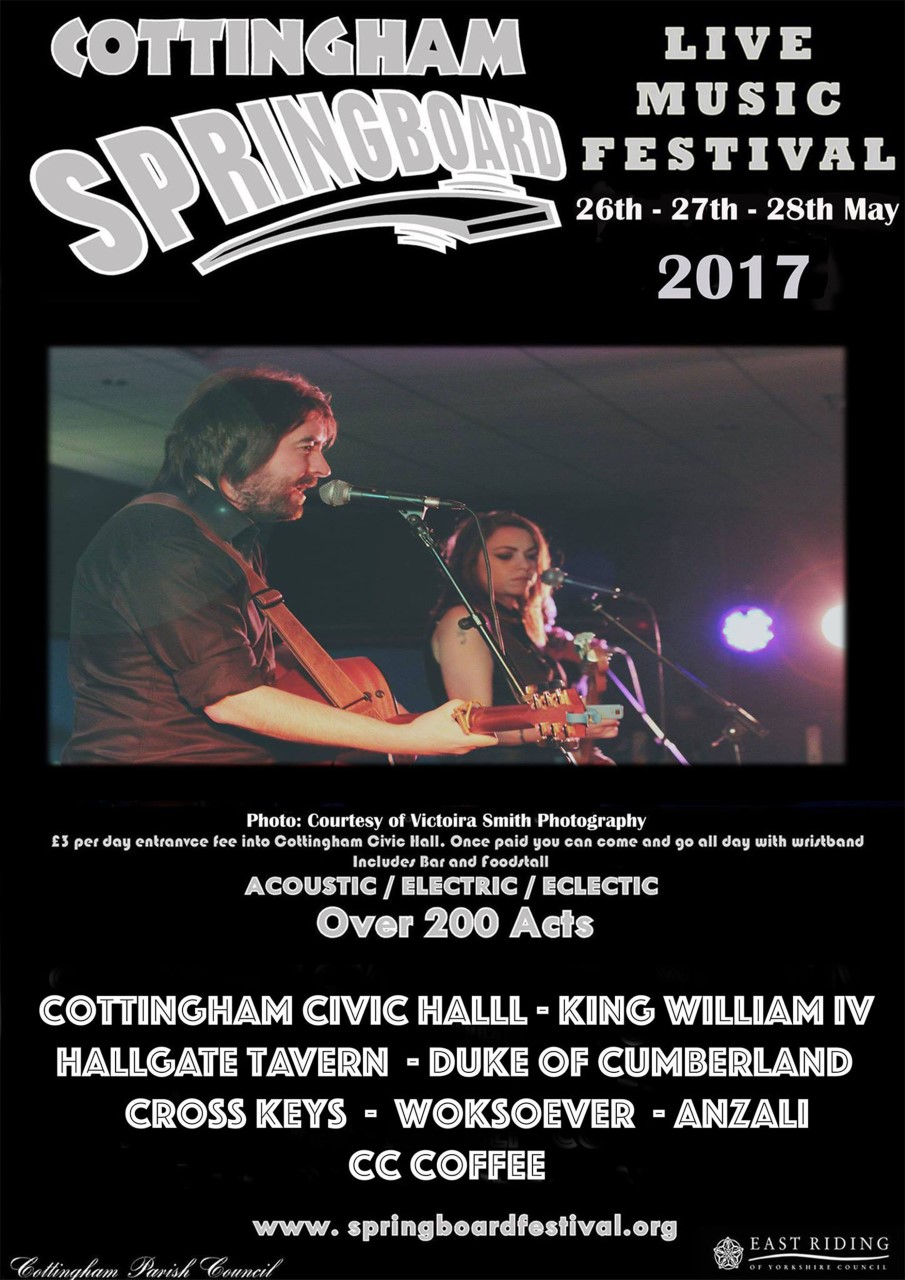 Why not hop over to our Flickr group and add your previous festival photos there for all to see :-)
www.flickr.com/groups/springboard
---
One of the original inspirations for the Springboard event's desire to showcase fresh, unsigned local original talent (other than John Peel and an intense dislike of karaoke) was fired by Hull's New Adelphi Club and its commitment to taking a risk with new or little-known acts (ask around, you'll soon discover many of them went on to fame and fortune). We'd like to thank Paul Jackson at the Adelphi for that inspiration, and show our solidarity with promoters who engage with grassroots music and encourage its accessibility for everyone.
---
Dedicated To The Memory Of Lesley Caruana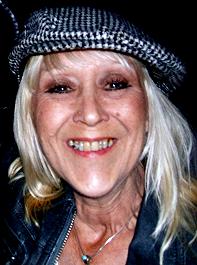 The Springboard team would like to dedicate the Cottingham Springboard Free Live Music Festival to the memory of Lesley Caruana, who passed on after a long and determined fight against cancer. Wife of Dennis (who was one of the original Springboard founders and still continues his involvement), Lesley actively supported the festival and the musicians right from the festival's beginning. From her hospitality to the festival's performers to her inspiration of individual musicians, she was a great friend to many many people, and will be sorely missed by the Springboard community.
She is stardust
She is golden
And she's found her way
Back to the garden
---